Diving Lessons At A Price That You Can Afford.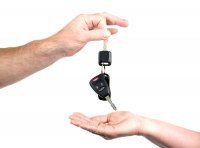 Great Driving Lessons, Great Prices. Due to First time passes we now have spaces. So please hurry to avoid disappointment. Don't just look, call to book.
Be it Price or Professionalism, Gemini@skill4driver UK gives you both. With 32 years of professional driving Instruction in the Medway towns behind us we don't have to shout about how good we are.

At prices that you can afford learning has never been so good.
WE ARE TAKING BOOKINGS AND TEACHING IN ACORDANCE WITH GOVEMENT GUIDINES
Please contact us for details and updates.
Learner lessons - Motorway Training - Refresher Lessons - Parking Training
For driving lessons in Medway and Maidstone please contact us
Discounts may be available.
Price Menu
Lesson Prices
from £28.00 per hour
Call for full prices
All prices include
A full tuition time.
The supply of tuition vehicles with full liability insurances.
The use of the unique Skill4driver copywritten individual student lesson plans.
We now offer a Rescure Course for learners with tests booked but can not find an instructor or their instructor refuses to take them for test.
Rescure course includse. initial assesment, agreed lesson amount up to test day (a minimum of 10 hrs applies) and use of training vehicle for your test. for more details and fee text rescure or call our contact number.
From £280.00
(must be paid for on 1st lesson
Intensive or Semi-Intensive Courses
Taxi driver assessment Test Training From £35.00 an hour
Please Call for course prices.
Standards check test and coaching skills training and consultancy
Corporate driver assessment and insurance report writing
Please call for prices.
Contact us Today
Call us now on 0845 184 1408 to book our affordable driving lessons in Medway

Text "Driving" to 07840 129166 and we'll call you back

Email, if you prefer, using the enquiry form provided on the Contact Us page of this website and we'll call you just as soon as we can.

The question is. Do you want great lessons or great prices? We do both!